RSM Global Blog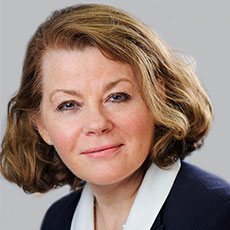 As CEO of RSM, I'm always on the move working with RSM member firms in over 100 countries around the world. My travel gives me a unique perspective on both local challenges facing businesses and global trends shaping their future in a shifting economic landscape.
International accountancy has always been a fast-paced, exciting and rewarding industry. As technical as it may seem, our industry is also very much a people business. Through this blog, I plan on sharing with you  insights from my colleagues, our clients and other industry leaders which I hope you find interesting. And of course, I will keep you updated with news from within the RSM World.
I hope you enjoy reading.
Jean Stephens
Growing in an uncertain world
15 February 2017
As the CEO of an international network, I am fortunate enough to be able to witness the global economic landscape evolving first-hand through my travels. Since the beginning of the year, I have visited nine different countries and learnt first-hand from RSM firms how their clients are reacting and responding to these economic changes.
Moving forward together in 2017 – a time for building successful and lasting relationships
12 January 2017
Having sustainable growth is a staple for most businesses and can come in many forms. Both organic and inorganic growth strategies can be employed to increase revenues, but crucially, they also deliver many other benefits as well.
The future of the audit industry: transaction to meaning
19 December 2016
Bob Dohrer, the global leader of quality and risk for RSM, comments on the current trends and the future of the audit profession
UK, Croatia, Slovenia, Serbia and FYROM's National Champions celebrate
2 December 2016
During the last two days, events were held in London and Zagreb to honour the UK, Croatia, Serbia, Slovenia and The Former Yugoslav Republic of Macedonia National Champions of the European Business Awards 2016/17 programme.
How smart manufacturing is pushing the industry forward
17 November 2016
While the industry landscape looks uncertain, manufacturing has been transforming. Technology is transforming the industry. So much so that we find ourselves in the fourth Industrial Revolution.
China's blossoming middle class presents fruitful opportunities for the middle market
2 November 2016
China is home to a thriving community of mega businesses, but it also offers opportunities to foreign middle market companies that are looking to expand their footprint or launch in new markets. As a network we pride ourselves on having the local knowledge our clients need to succeed and a growing number of these clients see their future in China.
The fractured world – TTIP, BEPS and deglobalisation
12 October 2016
Globalisation, which flourished in the early 2000s, has been ailing since the financial crisis of 2008. Its status has become so critical that, in recent months, many economists have been predicting its final, and to some inevitable, demise.
RSM World Day – A different perspective
22 September 2016
Today, RSM staff around the world are celebrating the fifth RSM World Day. This annual global event provides us with an opportunity to take some time out and reflect on where we are, how far we have come in the past year and to look forward to what's coming next.
Recognising business excellence for 10 years
12 September 2016
Having a stable and prosperous Europe relies on businesses to create a stronger, more innovative and ethical business community, that sits at the very core of a globalised economy. During the last ten years, The European Business Awards, supported by business leaders, academics and political representatives from the length and breadth of Europe, have celebrated business excellence across the continent, and I'm proud that RSM has been there to support this initiative since its inception.
Data is power
19 August 2016
Data is Power: How the Internet of Things can create more agile, efficient middle market businesses, a blog by Jean Stephens, CEO